1
All aboard the mentor-ship: making and using an Individual Development Plan | Recording Available 
---
---
This webinar was recorded Tuesday, September 10, at 1 PM EDT | 10AM PDT
Individual Development Plans (IDPs) are a tool to facilitate student-trainer relationships and help students and post-docs of all levels to evaluate their project and career progress and set goals for the future. Katie Murphy and Laura Klasek are graduate students in the Plant Biology Graduate Group at UC Davis who developed and implemented a custom IDP for the graduate program. Join Katie and Laura as they discuss how to use an IDP and how to make your own for your programs, as well as other tips and tricks on mentorship.
---
Speakers: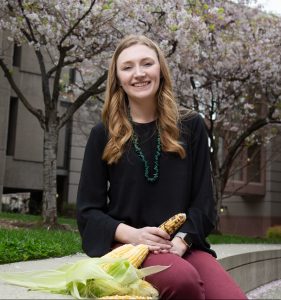 Katie Murphy, Ph.D. Candidate, University of California Davis
Katie Murphy is a Ph.D. Candidate in the Zerbe Lab at the University of California, Davis. Her research focuses on diterpenoid biosynthesis in maize and how these molecules relate to the plant stress response. She holds a B.S. in chemistry from Stanford University, where she studied anther development in maize with Dr. Virginia Walbot. She was recently a science management intern for TechAccel, an agricultural investment, and development firm. Katie is the Early Career Representative to the ASPB Women in Plant Biology Committee and is an ASPB Ambassador. Read more about the Women in Plant Biology Committee and join the network here.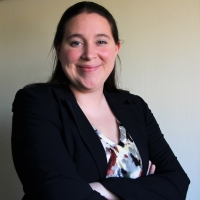 Laura Klasek, Ph.D. Candidate, University of California Davis
Laura Klasek is a Plant Biology Ph.D. Candidate at the University of California, Davis. She received her undergraduate degree from Hendrix College, where she double-majored in Biology and English with a creative writing focus. Her research examines how the photosynthetic apparatus of the chloroplast develops, specifically how proteins are targeted and folded within the chloroplast, to facilitate improvements in how efficiently plants use light, water, and nutrients. Beyond her benchwork, she endeavors to improve mentorship for graduate students by developing new resources. She was a 2018-2019 ASPB Conviron Scholar and currently contributes to the Plantae Student Space network.
---
Resources:
Reinventing postgraduate training in the plant sciences: T‐training defined through modularity, customization, and distributed mentorship
---
Goals shared during the webinar:
I want to delve more into bioinformatics cause am working on small RNA sequencing
I want to improve my ability to meet deadlines/commitments that I make.
Write my research and teaching statement
Explore career options outside of academia
write up a proposal, develop a course
establish a daily writing habit
I want to win a grant competition
---
Questions asked during the webinar:
Is use of IDP's restricted to "early career life" or can we expand it to other aspects of our life? Is there forms for that?
Does a graduate student need their advisor's authorization or permission to receive mentorship from another academic?
I missed the first few minutes but I'd like to make IDPs a reality in my program too. How was your experience talking to and convincing other students to join your initiative?
How many students do you have total in your program? So 18 students represent how much of your program?
How to successfully implement an IDP with your advisor if the relationship is not good? We often see this issue in the postdoc community and I wonder if you had similar issues as well in your grad student community.
Have you found that there is an 'optimal length' for an IDP to get buy in?
Does PBGG utilize ;mentor teams' for students?
Do you have any advice for thinking about program/institution-specific IDP components?
As a parent and graduate student, it would be interesting to know what resources are out there for us? For example, ideas for learning how to balance family and lab life. I have found this to difficult to navigate and at times feel like I am not working enough at either.
---
Comments
A good book for difficult conversations: https://www.amazon.com/Difficu...
I'm pretty sure faculty could use IDP's too! I am working on making IDPs that can be used for each level at our college.